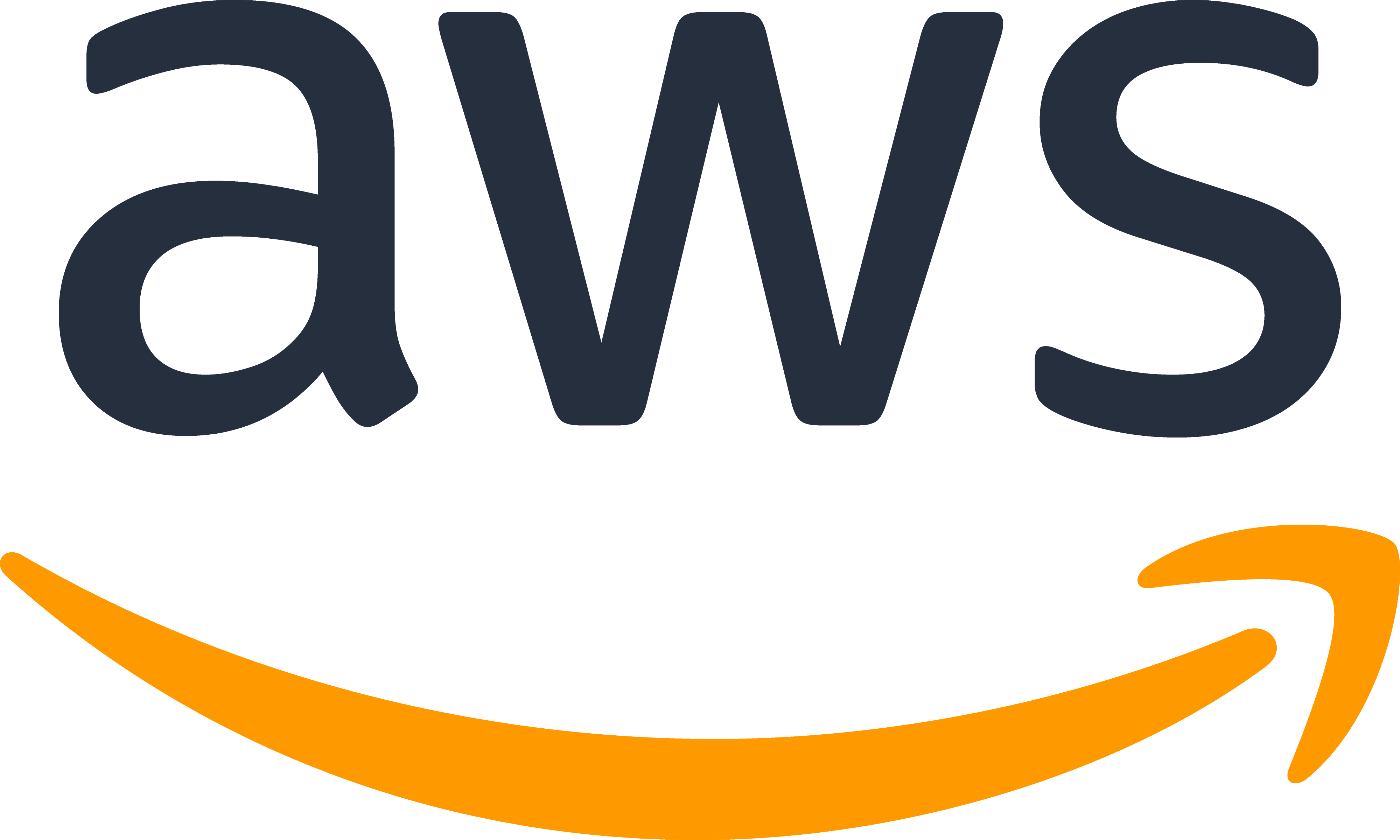 AWS
Amazon Web Services (AWS) is a comprehensive and broadly adopted cloud platform. AWS offers a large number of services across data centers distributed worldwide. AWS delivers cloud computing services to millions of customers across businesses and industries.
By integrating Develco Products' wireless platform with the AWS cloud platform, solution providers get a high level of maturity, scalability, reliability, and security in their IoT solution. Startup and maintenance costs are kept down, and they can scale their solutions according to their needs.
Microsoft Azure
Azure IoT is a collection of managed and platform services across edge and cloud that connect, monitor, and control billions of IoT assets. It also includes security and operating systems for devices and equipment, along with data and analytics that help businesses to build, deploy, and manage IoT applications.
Develco Products has partnered with Microsoft to enable customers that want highly secured and reliable communication between their Internet of Things (IoT) application and the devices it manages. The Azure IoT Hub provides a cloud-hosted solution back end to connect virtually any device and provides per-device authentication, built-in device management, and scaled provisioning.
Bosch Software Innovations
Bosch Software Innovations offers a modular platform, which makes it easy for solution providers to add new functionalities to an IoT solution. Develco Products and Bosch Software Innovations' joint solution combines our white label IoT products with Bosch' ProSyst Gateway Software and Remote Manager.
Through our partnership with Bosch Software Innovations, Develco Products increases the products' interoperability, since our devices easily can be integrated into any solution.
Nabto
Nabto provides a plugin that enables a peer2peer connection to be established between IoT devices. The development of the distinctive peer2peer technology began in 2007 and since then the Danish company has experienced rapid growth.
The partnership with Nabto enables Develco Products to offer our customers the best interactive performance by allowing them to communicate directly with the gateway through the peer2peer connection.
Read more on the integration of Nabto with Develco Products.
GPV
Through our partnership with GPV, Develco Products offers our customers large-scale manufacturing of customized orders at a competitive price, without compromises in neither quality nor environmental impact.
GPV is a one-stop-EMS-partner founded in 1966. They offer ultramodern EMS production in Europe, Asia, and the Americas, and they serve some of the world's most well-known electronics companies.
GPV acts as a professional and responsible partner in several ways. They comply with numerous quality management standards, including ISO 90001 and NATO security, and they have several certifications within workmanship, people, and the environment.
Safe4
In collaboration with the Norwegian provider of security systems Safe4 Develco Products offers an end-to-end white label security solution. The kit enables solution providers to launch their own all-in-one security solution within a few weeks.
Safe4 has long experience in the security business which they now translate into providing full ecosystems for service deliveries and professional home IoT.
People Power Company
Together with People Power, Develco Products provides a white label end-to-end home care solution that incorporates mature devices and advanced artificial intelligence (AI) software.
People Power is an industry-leading software and services company specializing in AI-powered solutions for home care, home safety and security, and energy management.
The joined kit addresses the need for more intelligent home care services and enables independent living for seniors. With the end-to-end solution, solution providers are able to rapidly launch a turn-key home care solution and get a headstart on their competition.
Connectivity Standards Alliance
The Connectivity Standards Alliance brings together IoT industry professionals across the globe to develop universal open standards for wireless device-to-device communication. The Alliance was established in 2002, and, through its certified program, the Alliance helps ensure interoperability between IoT devices.
Develco Products has been an influencing member of the Alliance from the beginning. The open standard Zigbee is our flagship protocol, and we have an extensive portfolio of Zigbee certified products.
iotcomms.io
iotcomms.io is developing a serverless platform for real-time communications services. The platform is designed for mission-critical applications and attracts companies within sectors such as Healthcare, Alarm Industries, and Telecom.
Develco Products has implemented iotcomms.io's Alarmbridge that makes it possible for IoT-solution providers to connect their solutions to a wide range of analog and digital Alarm Receiving Centers. The Alarmbridge provides a secure connection and enables a quick launch of a solution that connects to alarm handling services.
Texas Instruments
Texas Instruments is one of the world's largest manufacturers of semiconductors and chipsets. Founded in 1951, TI has more than 60 years of experience in developing and manufacturing electronic systems.
Texas Instruments supply Develco Products with chipsets and wireless communication technology. They are a vital partner in keeping our devices updated in terms of the latest technology available.
NXP
NXP, formerly Freescale, is one of the industry leaders in the production of embedded processing units. They supply the IoT-industry with RF and sensor technology.
NXP supplies Develco Products with wireless protocol processors to integrate into our devices. They are our primary supplier of Zigbee and Wireless M-Bus technology. Our partnership with NXP also allows us to incorporate their expertise on sensors in our home automation solutions. Their sensor end-point technology is implemented in our systems to give the end-user a more accurate reading in everything from motion to temperature, giving off more precise results and thus increased comfort and safety in the home.
Silicon Labs
Silicon Labs provides solutions, software, and tools for the IoT industry. Founded in 1996, Silicon Labs has its primary focus on a connected world.
Silicon Labs is supplying Develco Products with Zigbee Chipset of Stack, which we use in our devices.
Develco A/S
Develco A/S is a close cooperation partner. Develco develops parts of our hardware.
When a customer needs a solution to be customized, Develco A/S is sometimes involved in the effort to make sure that the package delivered reflects the demands of the client.
Customer-specific, high-quality, and futureproof solutions are the aim of this cooperation.
For further info on the difference between Develco and Develco Products, please see the Develco Products timeline.
Develco Products is a member of TSA, the industry body for Technology Enabled Care (TEC). TSA represents the largest industry-specific network in Europe and brings together organizations across local government, health, and the private sector.
TSA works across the areas of health, housing, and social care through a wide range of public services (NHS, Fire and Rescue Services, and local authorities), leading industry suppliers, housing associations as well as independent and voluntary sector organizations.

As part of TSA, Develco Products seeks to promote and support the TEC industry and to highlight the benefits and opportunities offered by TEC.