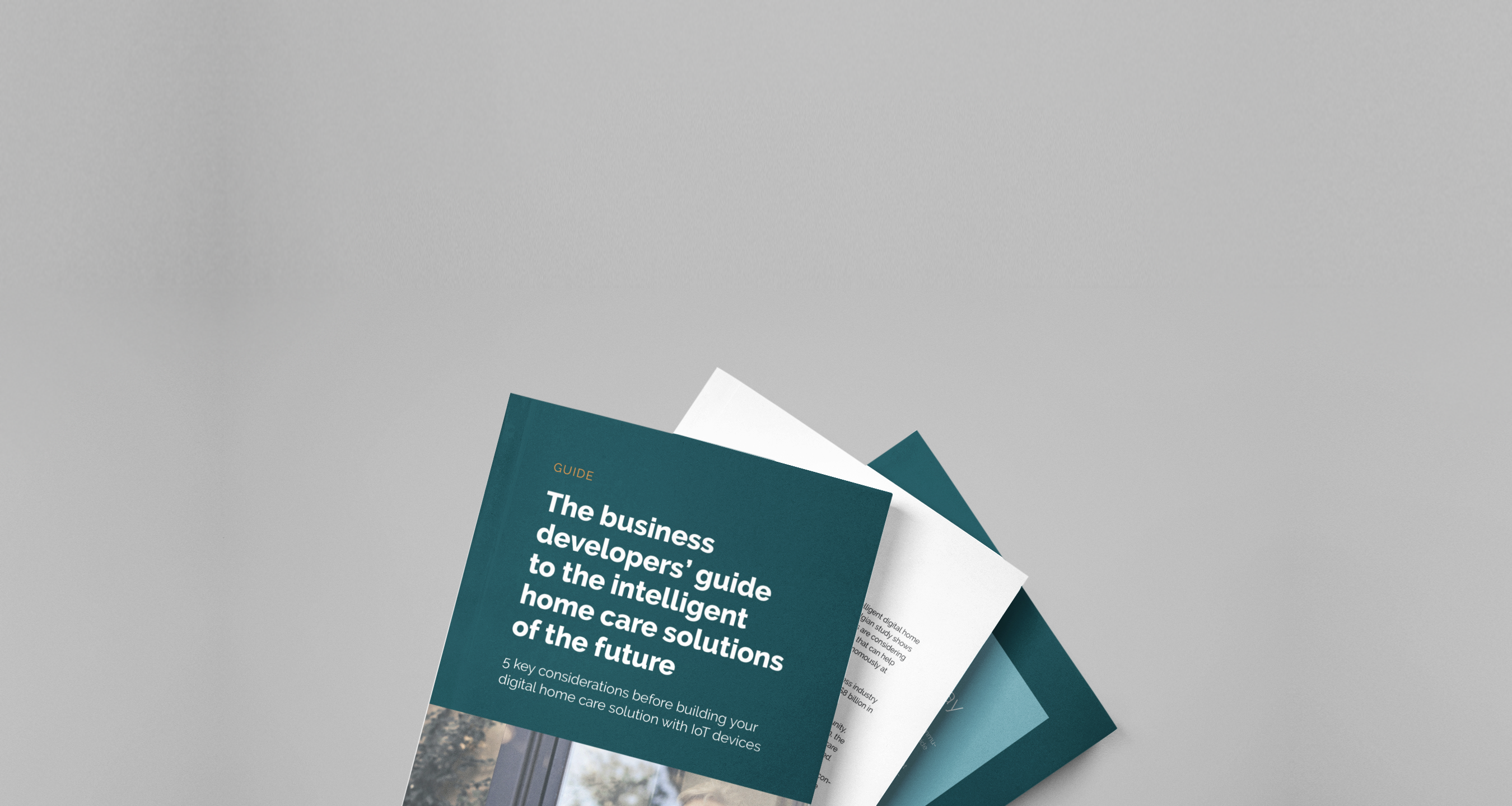 The business developers' guide to the intelligent home care solution of the future
The demographic landscape of western societies is changing. The percentage of elderly is increasing. This is a challenge and an opportunity.
With the right devices, technology can help keep track of seniors' and patients' movements and well-being.
In this guide, we give you five key considerations you should address when building your home care solution.
GUIDE
Register
If you are interested in the guide, fill out the form below and you will receive an e-mail with a download link.