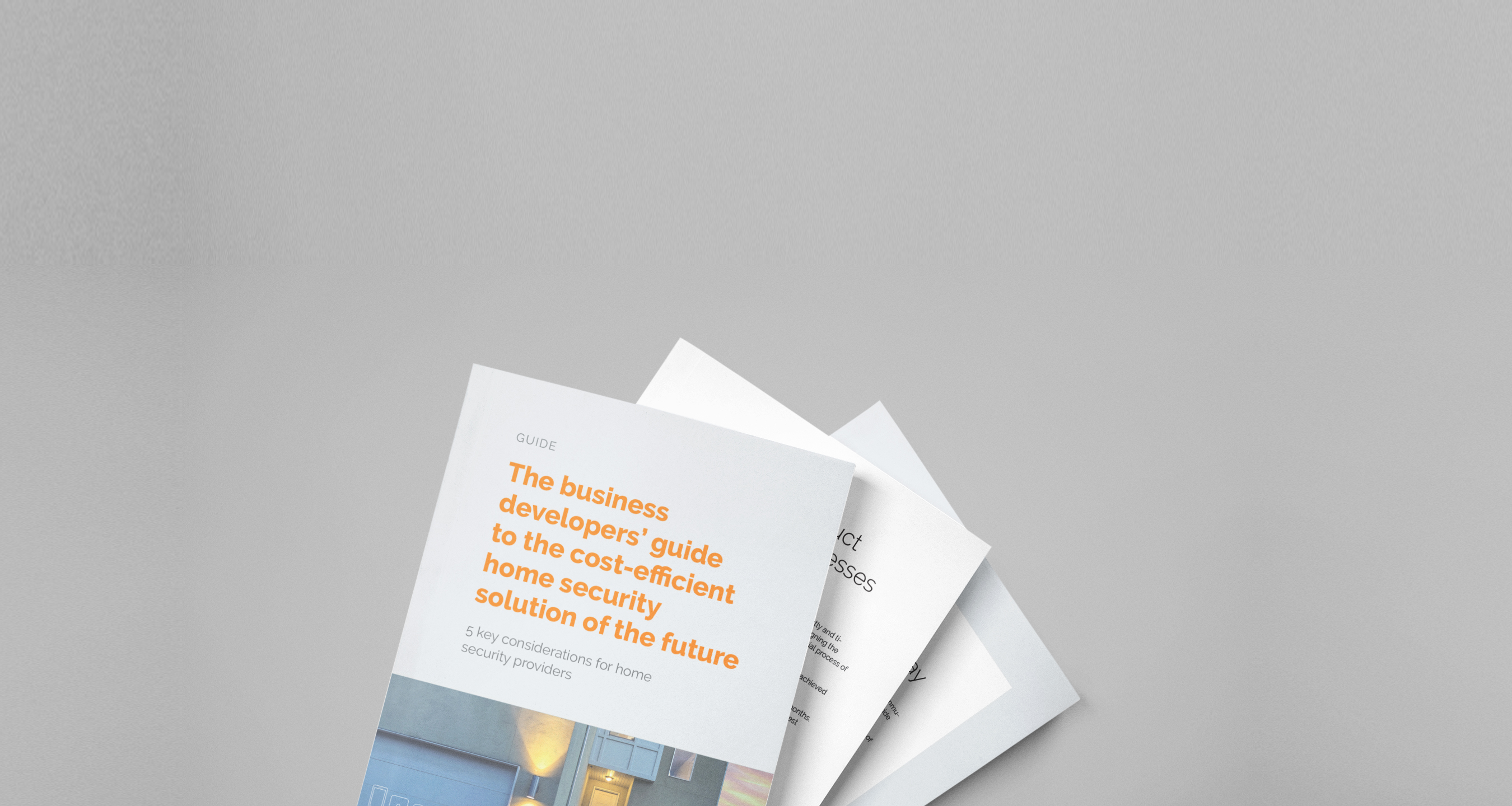 The business developers' guide to the cost-efficient home security solution of the future
IoT devices unfold a world of opportunities with huge business potential for you as a security company.
In this guide, we present you with 5 key considerations for IoT devices in home security solutions.
Fill out the form here to receive it right away.
GUIDE
Register
If you are interested in the guide, fill out the form below and you will receive an e-mail with a download link.