Monitor and control electrical appliances
The smart plugs have various applications for security, home care, insurtech, and energy management. A smart plug can monitor and control home electronics, reduce standby consumption, monitor energy use, create on/off schedules for electronic devices, and turn devices on or off remotely.
In a home care solution, the smart plugs can enable relatives to remotely monitor and turn off appliances when they were left on by accident. Smart plugs can also help to monitor the senior's activity and use of appliances to give indications about their health.
With smart plugs, your customers can automate homes and buildings. Users can connect lights, a TV, kettle, microwave, or other electrical appliances to their smart system. They can turn them on and off remotely, set devices to turn on and off at specific times or in combination with an Entry Sensor or a Motion Sensor monitoring when someone enters or leaves a room.
The Smart Plug Mini 2 can monitor the energy consumption of appliances and help your customers to become aware of and reduce their consumption. With smart plugs, users can easily turn off appliances and avoid standby consumption. The plugs can indicate unusually high consumption and indicate problems with appliances.
The smallest smart plug
Develco Products' Smart Plug Mini 2 is the world's smallest smart plug. It provides real-time measurement and communication. The Smart Plug Mini 2 is Zigbee certified and does not require any installation. When connected to the gateway of your wireless system, the user just has to insert the Smart Plug Mini 2 into an electrical outlet and plug in the electrical device that the user wants to control and monitor the power consumption of.
The Smart Plug Mini 2 offers many different options depending on the software and is the ideal choice for any IoT solution.
World plug types
Our Smart Plug Mini 2 comes in various versions and fits electrical outlets all over the world. Learn more about plug types, and find out what plug type your customers need by visiting the International Electrotechnical Commission's web page or by contacting our sales supporters.
DIY installation
Metering functionality
Remote on/off control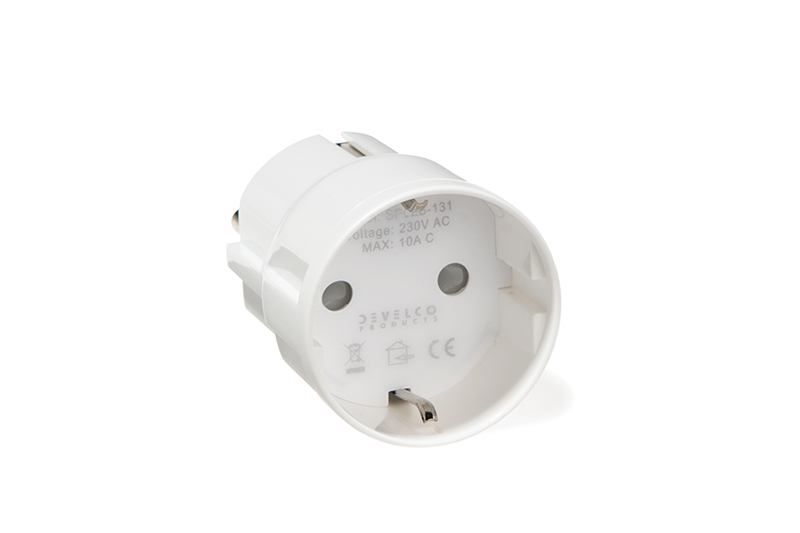 Smart Plug Mini 2 - type F (Schuko)
The world's smallest and very intelligent ZigBee based smart plug, now in Schuko version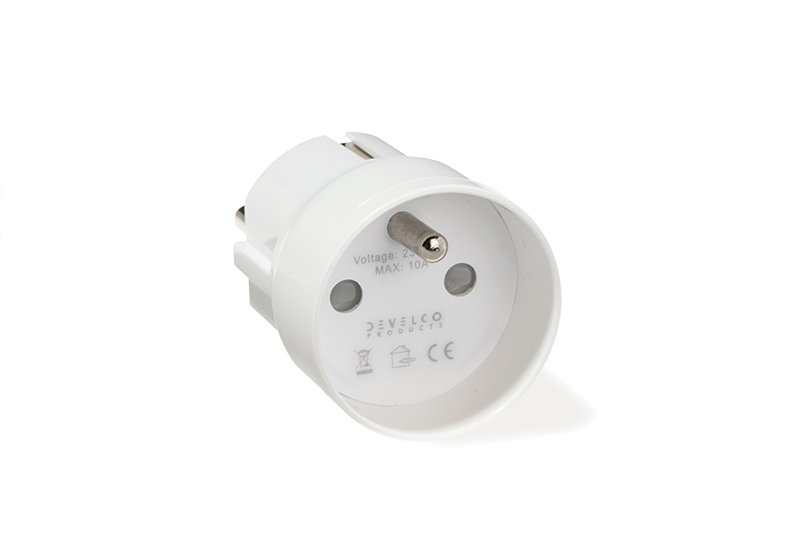 Smart Plug Mini 2 - type E (French)
The world's smallest and very intelligent ZigBee based smart plug, now in French version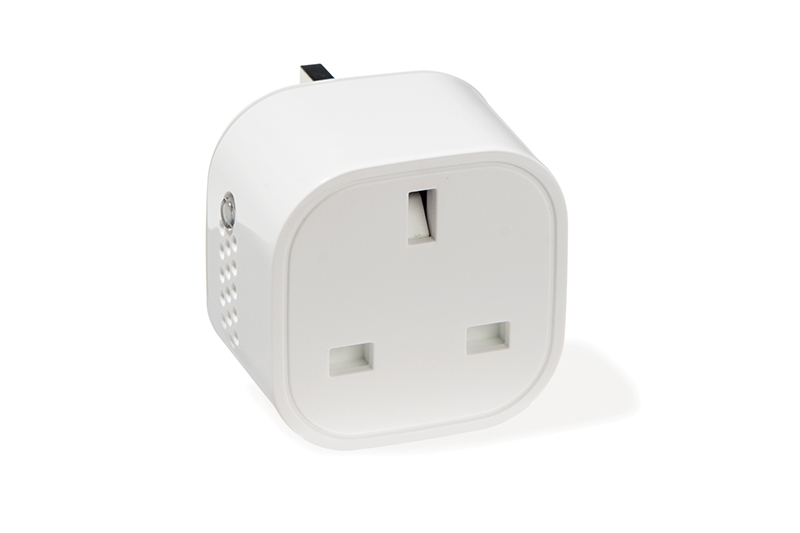 Smart Plug Mini 2 - type G (British)
The world's smallest and very intelligent ZigBee based smart plug, now in British version
Product catalogue
The wireless platform from Develco Products is divided into six different product categories.
In the catalogue, you will get an overview of the products ranging from wireless sensors, smart plugs, and relays to multiprotocol gateways, Zigbee modules, and meter interfaces.