World-leading white label product platform
Develco Products develops, produces, and markets customized wireless products for companies supplying end-users with IoT solutions.
Learn more
Introducing the Smart Button
The Smart Button is a programmable Zigbee button that fits multiple purposes. It can for example be used as a doorbell, all on/off switch or panic button as it is suited for indoor and outdoor use.
Get to know the Smart Button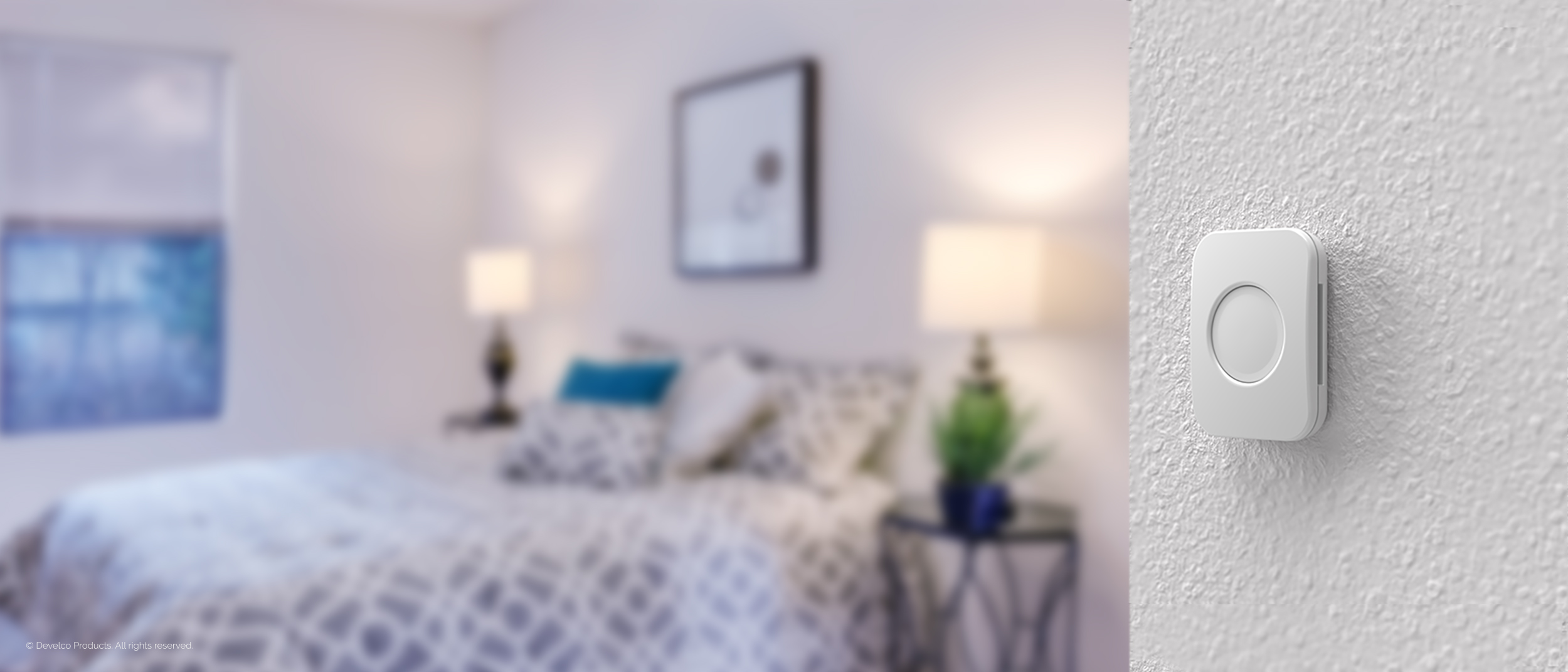 Open hardware platform and support for solution providers
Develco Products offers a wide range of IoT products, optimized for cloud connectivity as well as remote management and analytics. We support your project from start to finish.
High-volume, customized products for IoT solutions
We provide customized products to security, home care, insurtech, and energy management industries. Our white label products are delivered in large quantities and tailored to meet your exact specifications.
3,000,000 devices deployed across the world
Develco Products has shipped 3M devices to solution providers across the globe. This is our legacy and your guarantee for a field-tested, fully functional IoT experience.

White label IoT products
Devices from Develco Products are designed to be easily set up and integrated by end users. Build custom solutions from our broad range of interoperable products.
Software
Explore how easy the software architecture of our wireless platform is to work with. Use the numerous configuration options to get a wireless solution tailored to your business and your customers' needs.
Software architecture