The ultimate platform to get started with your IoT solution
With the Development Kit, you are one step closer to launching your IoT system. The Development Kit is an out-of-the-box platform making it simple for you to develop your application on the Squid.link gateway.

The Development Kit provides you with an annual software license with full access to the software development kit (SDK), development tools, comprehensive technical documentation, and support from experts in IoT and wireless communication.
Key benefits:
The Development Kit provides you with:
Full access to the SDK
Development, debug, and diagnostic tools
Comprehensive technical documentation and updates
Configurations for C, C++, Python, and Java applications
Secure log-on using individual keys
Technical support from IoT experts and specialists (by signing a Support Agreement)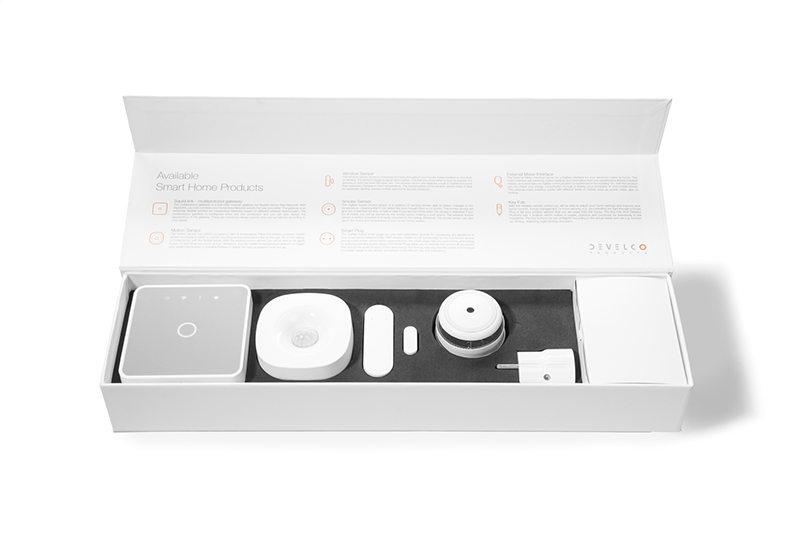 Use Squid Smart App
The Squid Smart App is a middleware application for the Squid.link gateway included in the Development kit. With the Squid Smart App, application development for IoT solutions is greatly simplified.
The Squid Smart App provides a REST API and includes easy-to-read templates with predefined commands for the devices in the kit. This means that you just have to configure settings and actions of the devices included in your IoT solution through the templates instead of programming these.