Easy monitoring, maintenance, and debugging of your IoT fleet
The Fleet Management Services is a range of software services that make it significantly easier for you to monitor, maintain, and debug Squid.link gateways and devices across your IoT solution from one central place.
This enables you to always stay on top of potential technical issues that could affect your system's performance as well as considerably reduce maintenance costs for your solution.
The Fleet Management services give you access to all you need to maintain your IoT fleet more effectively.
An all-in-one service toolbox seamlessly integrated into any platform
The Fleet Management Services are delivered as micro services, running in a docker container to ensure a seamless integration to any platform.
The services ensure easy integration with existing fleet management systems or reduce the time spent designing your own system. They are delivered with a demo user interface, which can be used as a starting point for new implementations.
They are accessed through well-documented REST APIs. Part of the software is executed locally on the Squid.link gateways which reduces the costs for cloud storage.
Get a free demo and learn how you can benefit from Fleet Management Services.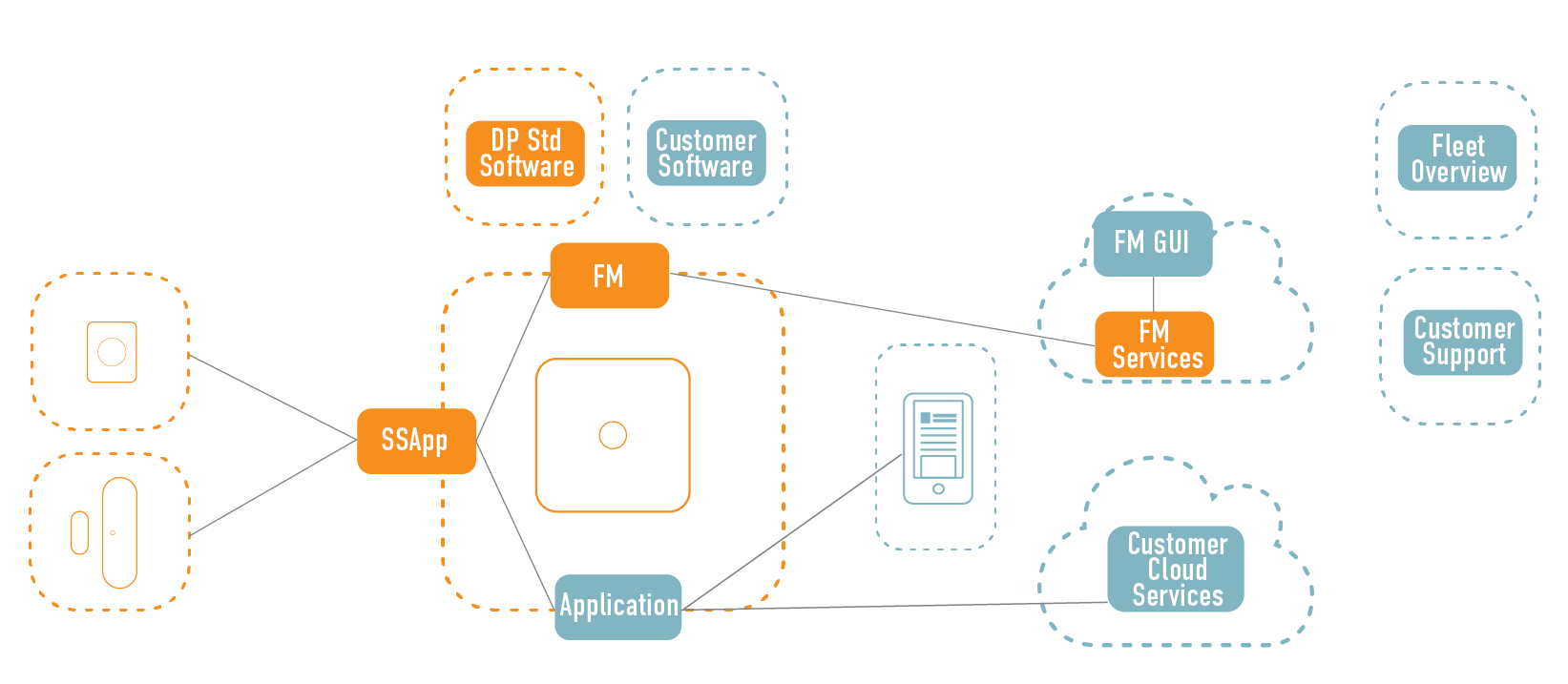 Main features included
The Fleet Management Services include the following main features that offer various benefits and possibilities for solution providers administering a network of IoT devices:
Software/firmware upgrade
Easily update software in your devices over-the-air, simplifying and reducing your maintenance costs.
Monitoring
Get real-time status of all IoT devices in your network, such as wireless connection quality and battery status, to know if anything needs maintenance.
Backup/Restore
Easily backup and restore gateway data and configurations in case you need to exchange or upgrade a gateway in the system.
Access rights
Enable different access rights for different people across your IoT network to administer individual rights in sections, for external consultants, support lines etc.
Provisioning
Enables an easy way to provision gateways and users into your IoT fleet.
Software/firmware upgrade
The software upgrade service provides easy access to updating software in your IoT fleet which simplifies and reduces costs for maintenance. Software can be uploaded to one gateway, a group of gateways, or all gateways in the system.
The software upload services can update software in the entire network, covering:
Gateway system software

Gateway applications, templates etc.

Gateway modems

Zigbee devices connected to the gateway*

BLE devices connected to the gateway**
*Provided the devices supports standard OTA (all Develco Products devices do)
**Provided the devices supports Silabs OTA.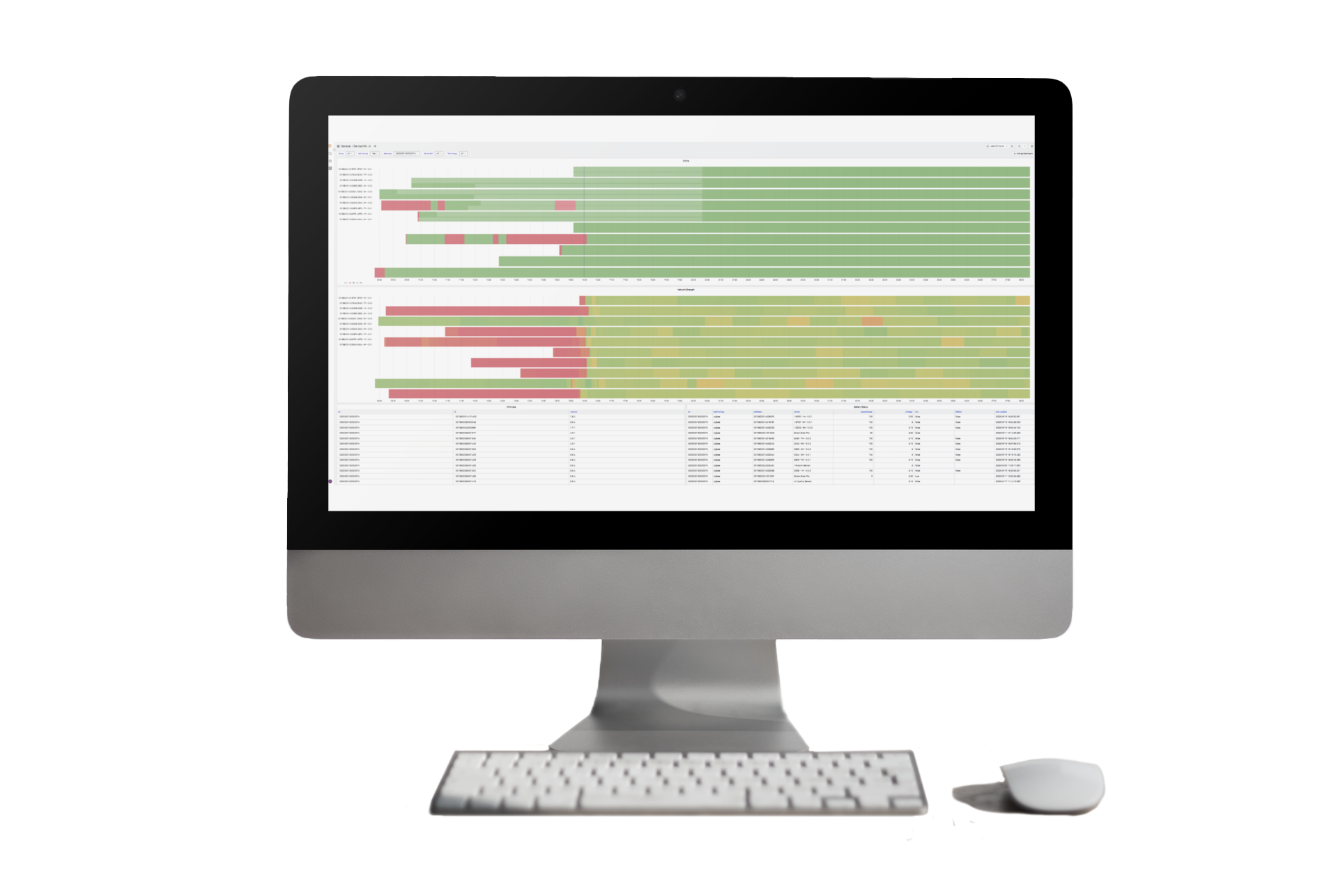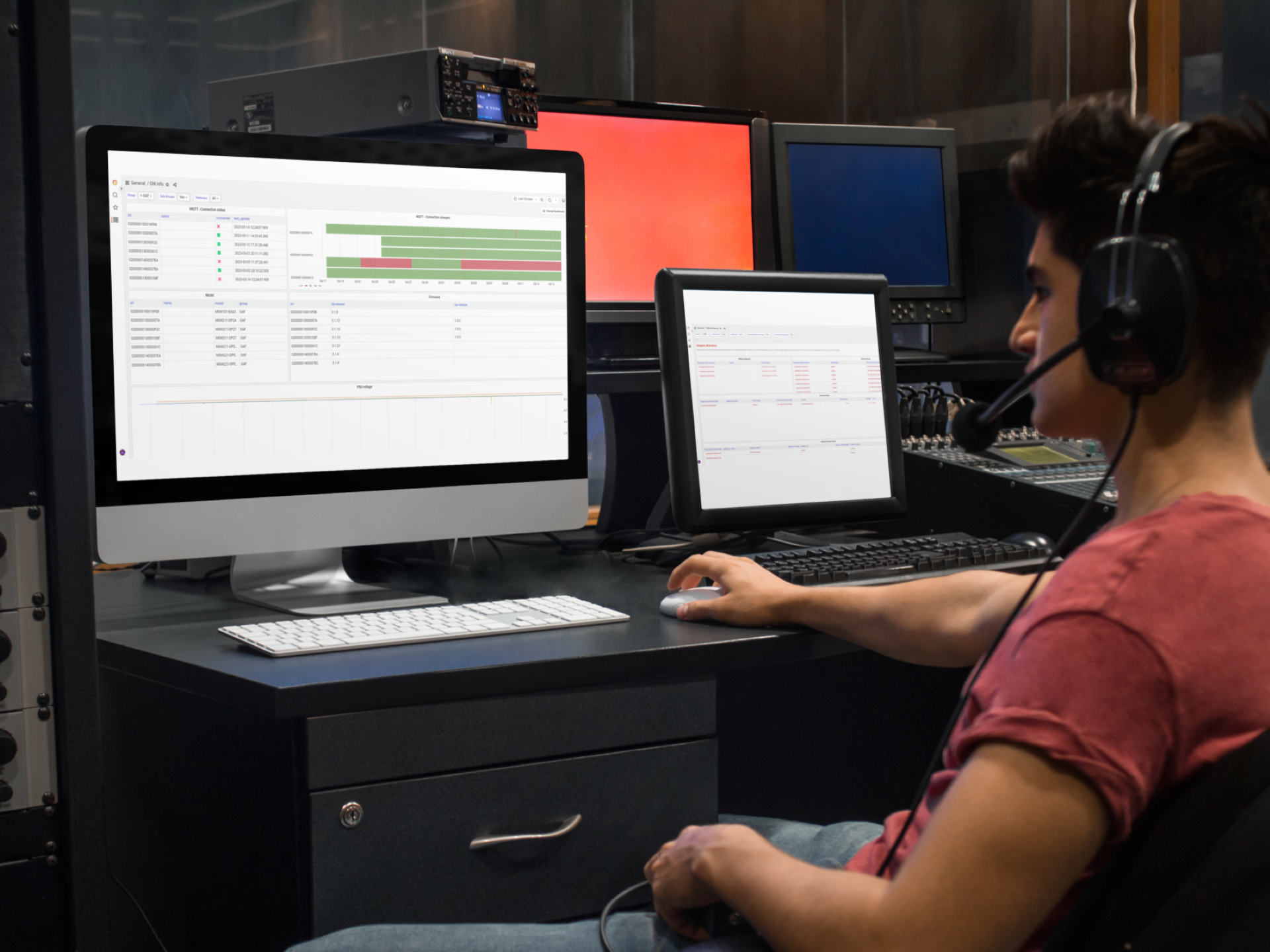 Monitoring
The monitoring service provides the status of all IoT devices in the network.
Available information includes on- or offline status of a device, the gateway network type, the quality of wireless connection (HAN, LAN, and WAN), the battery status, the software version, if it is mains or battery powered, and the network topology.
Monitoring is available for the gateways and all devices connected via Zigbee, Bluetooth Low Energy, or Wireless M-Bus.
Book a personal demo of the Fleet Management Services
Backup/Restore
The backup/restore service makes it easy to exchange a gateway. The service is very useful in cases where an upgrade of the gateway is needed or in the unlikely event of a defective gateway.
The service is capable of backing up and restoring:
Gateway configuration

Gateway data

Zigbee network (for all Zigbee devices supporting the feature)

Bluetooth Low Energy network

Wireless M-Bus network

Selected Zigbee devices supporting the Trust Centre Swap Out process.
In case of an upgrade from one Squid.link gateway to another, the gateway configuration is automatically re-formatted to the new gateway.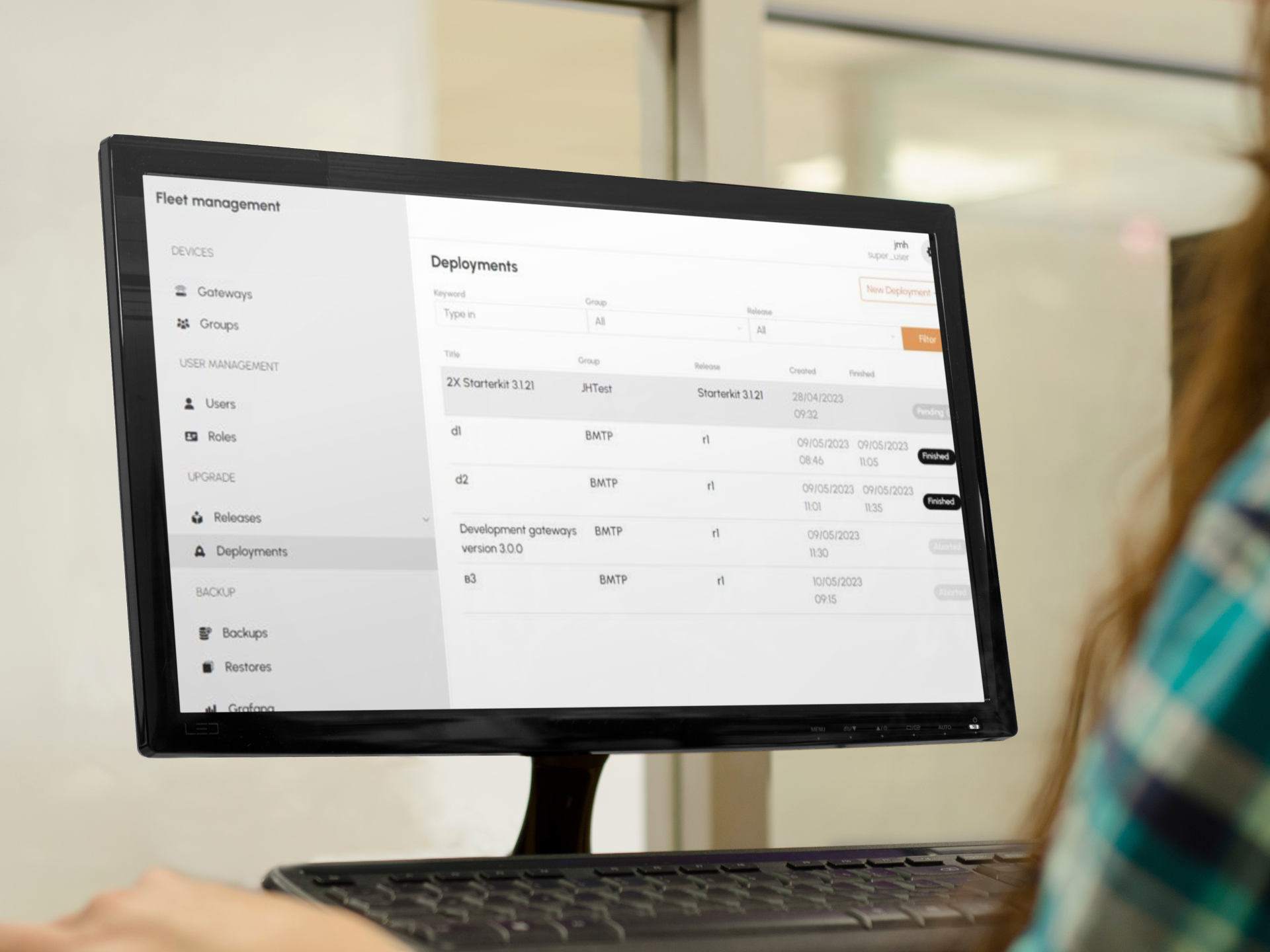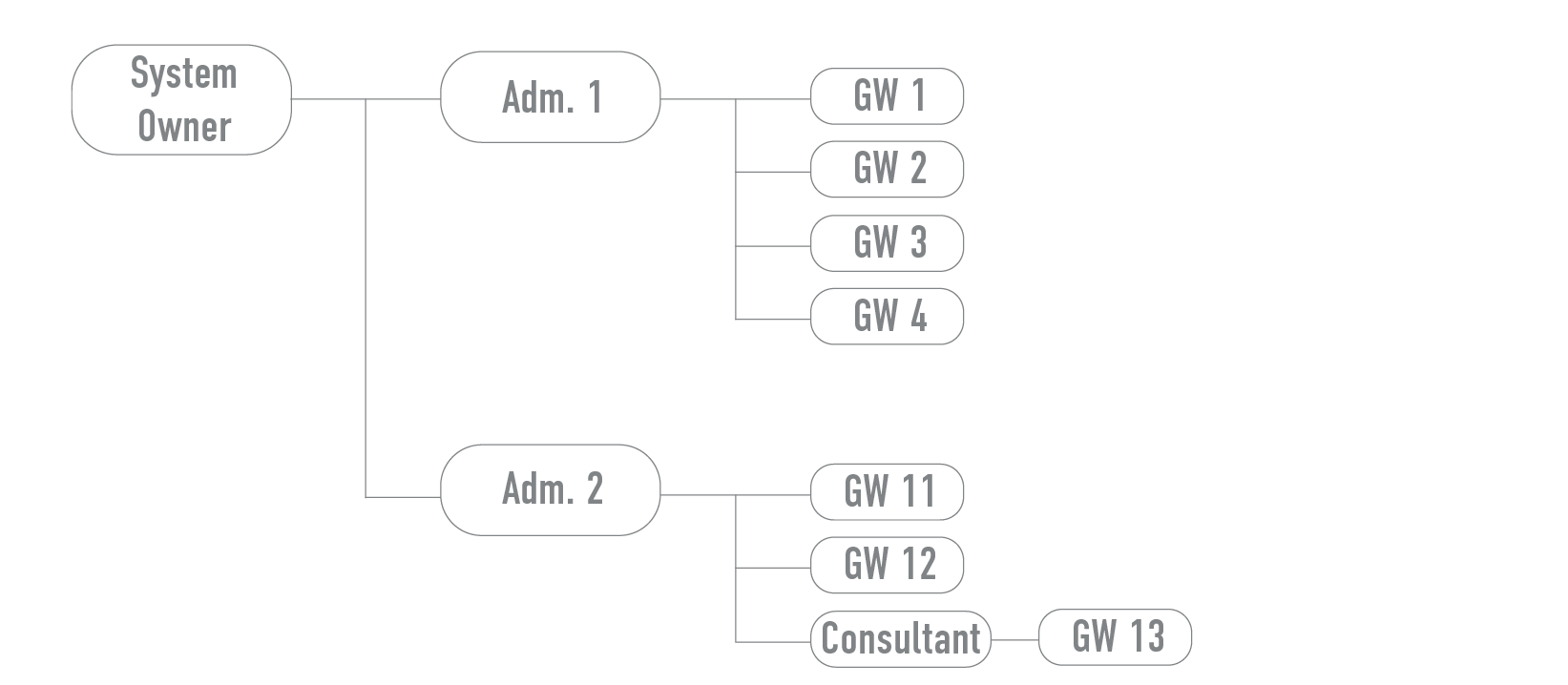 Access rights
The access rights service enables the differentiation of access rights on different levels of the system.
Examples of access rights are:
System owner: Full access to all gateways and devices

Section administrator: Full access to all gateways in their section

Supporter: Limited access to a group of gateways and its devices.
Individuals or groups can also be allowed certain rights, such as monitoring and read-only permissions, and disallowed others, such as activating backup/restore and firmware upgrades.
Provisioning
The provisioning service provides an easy way to add gateways and users to your IoT fleet. Gateways are provisioned in a secure way using production data that contains a unique certificate per gateway.
A new user consists of a name, password, list of groups to have access to and roles. Each user is authorized by their roles.
Download datasheet for Fleet Management Services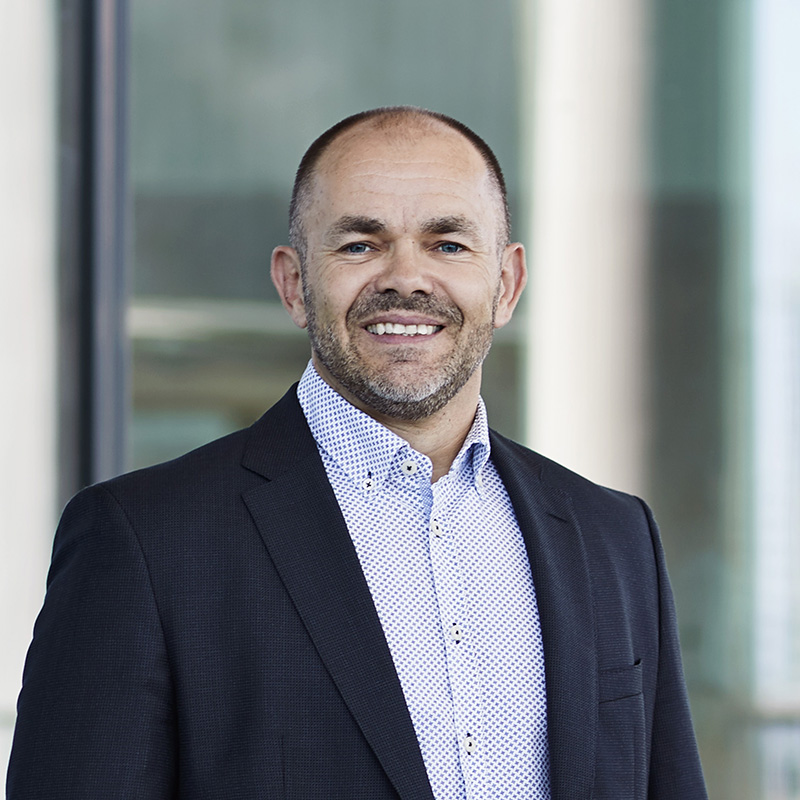 Lasse Pedersen
Senior Manager, Customer Projects