Optimize energy usage by controlling groups of appliances remotely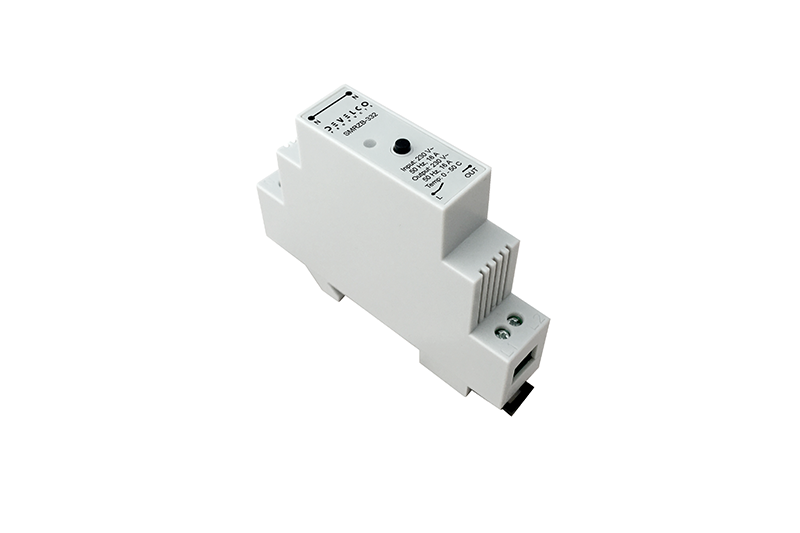 Remote monitoring and control of electrical appliances offer a great potential for optimizing energy consumption. However, in large buildings, for instance shops and offices, controlling each appliance separately is not an optimal solution.
Develco Products is launching the smart energy device Smart Relay 16A DIN. The smart relay for DIN rail mounting enables users, such as building administrators, to monitor and control groups of wireless appliances remotely instead of only one appliance.
Close monitoring of power consumption
The smart relay supplies up to 16 Amp continuous load and communicates via ZigBee. Through built-in power metering functionality, the Smart Relay 16A DIN makes the users capable of monitoring the power consumption of groups of appliances. This means that the users are provided with an overview of which groups consume the most power, enhancing awareness of power waste.
Remote on/off functionality
With Smart Relay 16A DIN, the users are able to configure their appliances in clusters, and they are capable of controlling a whole group of appliances instead of only one device. This way, the users can switch the groups on and off remotely e.g. from a smartphone or a website. With the remote on/off functionality, the smart relay enables energy optimization.
Get to know the technical specifications of the Smart Relay DIN 16A.
Expand your IoT knowledge
Subscribe to Develco Products' newsletter and increase your share of the IoT market