Impressions from IoT Tech Expo Europe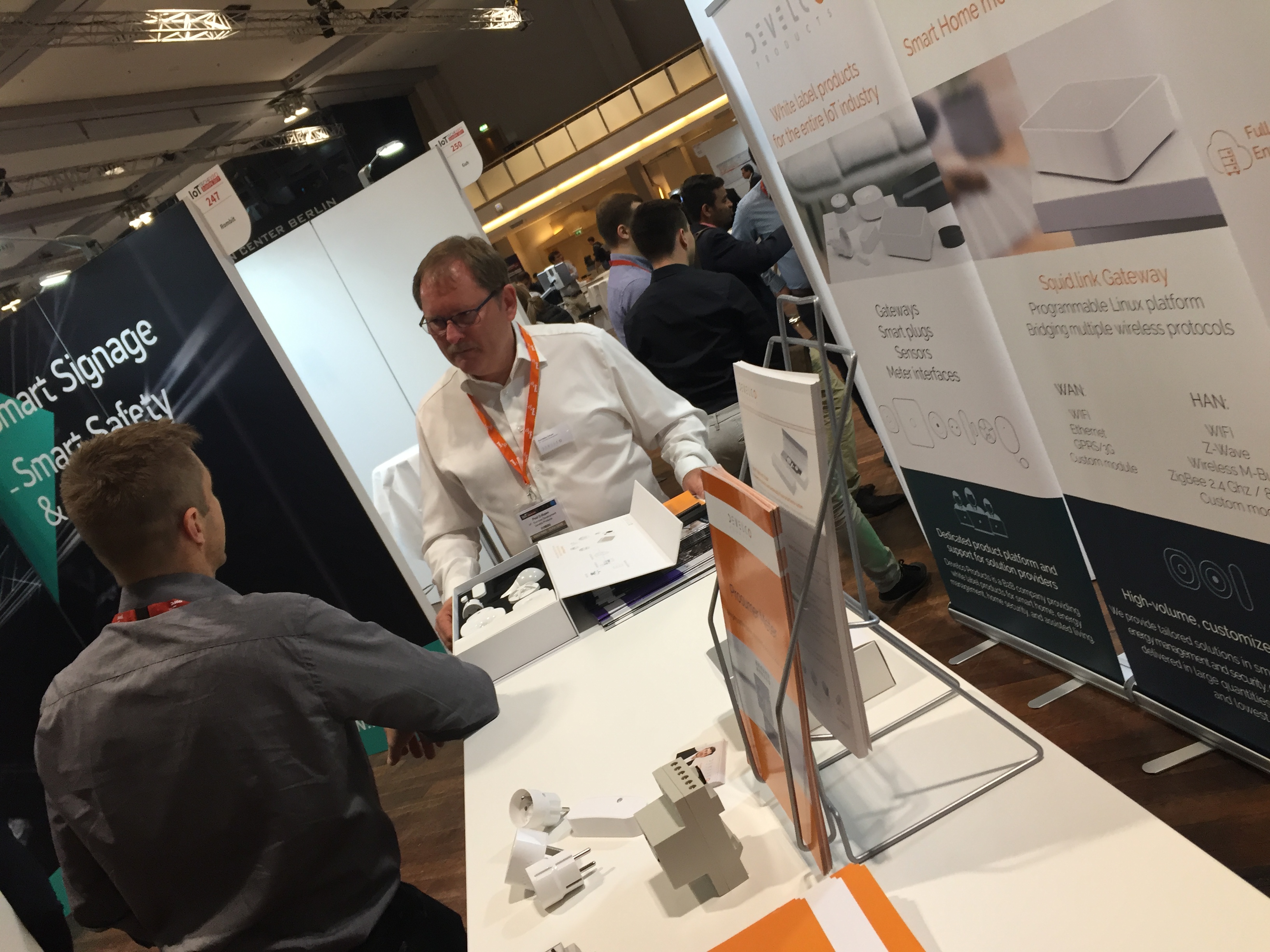 On June 1 and 2, Develco Products participated in Europe's largest IoT event in Berlin, Germany. We would like to thank everybody who visited our stand. We were busy both days – and talked to a lot of different people from various industries, from Home Automation to Fleet Management. The subject on how to use Blockchaining with solar energy was brought up frequently, so there is no question that this will be a trend to watch.
Trends at IoT Tech Expo Europe
Solar Energy has been an important subject for several years, and is an increasing part of energy management. We have been following the trend for years, and developed our Prosumer Meter to make it possible to optimize and make the use of solar energy more intelligent. We believe that intelligent energy management will become increasingly important in the near future.
Many of the visitors on our stand were looking for almost complete IoT solutions. This is also a growing trend, because the IoT market is developing rapidly and it has become more important than ever to have a solution ready in no time. Therefore, companies no longer have the time to develop their own solutions from scratch. At Develco Products, we believe that it is more important than ever to have strong partners, who offers cloud platform integrations to make it easier and faster to develop a complete IoT solution.
IoT Tech Expo Europe is a 2-day event and this year it attracted more than 4.000 people from all over the world. The attendees were met by more than 200 speakers and 150 exhibitors from the entire IoT industry. At the event, it was possible to gain further insights on Blockhain and AI (Artificial Intelligence).
We hope that you enjoyed IoT Tech Expo Europe and went home with further insights into the IoT industry. If you did not the chance to experience our products in real-life, you will be able to meet us at European Utility Week later this year.
Expand your IoT knowledge
Subscribe to Develco Products' newsletter and increase your share of the IoT market