High Tech Summit 2019: how to make greener Internet infrastructure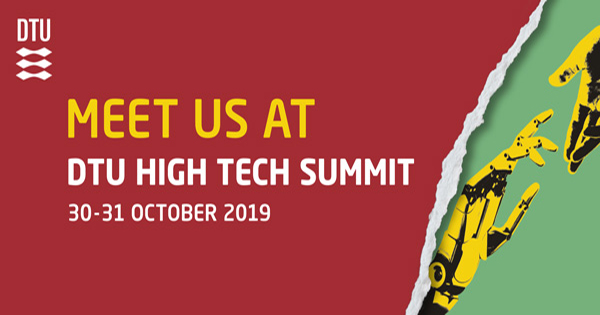 Data centres are the hubs of the information age, connected by intercontinental optical cables that transmit information from machine to machine and person to person at high speeds. These data centres and optical have allowed over half of the world's population to be connected to the Internet in little over 30 years.
However, this advance has come at a huge cost. As global communications have increased so has their energy consumption, with their energy bill accounting for more than 2 per cent of all man-made CO2 emissions. Due to this, new infrastructure is much needed to be able to provide greater capacity with significantly lower energy consumption, particularly because data traffic is rising by more than 25 per cent annually per year. Greater reliability, minimal delays, and better security are also important.
Introducing INCOM
INCOM is a Danish research project focused on creating stronger and greener solutions for the next generation of Internet infrastructure. INCOM's goal is to reduce the number of light sources driving the Internet by refining a 'frequency comb', a single laser that will replace hundreds. This will result in major power savings across the entire network and data centres, while also allowing higher data speeds of more than 400 Gbit/s.
INCOM is also working to integrate light circuits on a chip, which will significantly reduce costs and power consumption, allowing much of the signal processing to be done directly in the optical domain rather than electronically. Through this process, it will not be necessary to consume energy to convert between light and electricity as this process will have been removed.
In partnership with INCOM
As part of Develco Products' partnership with INCOM, you will be able to find us at the INCOM stand along with 11 other Danish company partners and two universities, Aarhus University and DTU. There, you will be able to have discussions about the subject of green Internet, as well as other topics such as the future of IoT technologies, enhancing IoT security, and how to make IoT greener. You will also be able to learn more about our white label platform and products and have first-hand experience with them.
Additionally, Develco Products' IoT security engineer Mohammed Kemal will deliver a lecture regarding IoT security and cyber threats in an increasingly interconnected world. In his talk, Mohammed will give attendees a look into the current cyber threats and challenges faced by IoT, and how Develco Products' approach to end to end IoT security can help solve some of them.
Join the discussion
If you would like to join the debate on greener Internet, as well as input towards the solutions for the topics of the future such as AI, IoT, and Industry 4.0, join INCOM at High Tech Summit 2019. The fair takes place at the DTU Lyngby Campus between October 30th-31st.
At High Tech Summit, you will be able to meet many of Denmark's technological frontrunners in keynote sessions, tech talks, and face-to-face discussions. This year, the focus of the discussions is climate, the environment, and sustainable energy. All of this in an inspirational environment suited for businesses, start-ups, technology users, and researchers alike, with free sign up for all guests.
We look forward to meeting you at High Tech Summit 2019 for two exciting days of networking and discussion.
Find out more about INCOM here
Expand your IoT knowledge
Subscribe to Develco Products' newsletter and increase your share of the IoT market