The way to intelligent insurance
In recent years, the insurance industry has seen an increase in the adoption of wireless technologies. New companies as well as traditional insurance companies are developing insurtech solutions to offer more effective and customer-centric insurance services.
With smart sensors and alarms such as Smoke Alarms, Humidity Sensors, or Water Leak Detectors, threats to home and belongings can be recognized and eliminated early on, dramatically reducing insurance payouts.
By offering their own IoT solution, insurance companies can help their customers protect their homes from fires, floods, and humidity while gaining more insights into when and where leakages, etc. are happening.
Detect leakages and fires early on
Water leaks and damages make up for the majority of costs for insurance companies. With a Water Leak Detector installed in your customers' home, water leaks can be detected as soon as they are happening, minimizing costly water damages and insurance payouts. The Water Leak Detector Probe enables the detection of leakages even in hard-to-reach places.
Similarly, the installation of Smoke Alarms and Heat Alarms ensures that fires are recognized immediately and can be fought as soon as possible to reduce damage to buildings. By integrating Humidity Sensors, an insurtech solution can also protect valuable personal belongings or other humidity sensitive items from damage.
All data from the sensors can be gathered through the Squid.link gateway, a highly secure and thoroughly tested gateway. With its security options (e.g. hardware encryption and accelerometer), a Squid.link gateway is the perfect choice for any insurtech solution as your customers won't have to worry about their sensitive data becoming public.
Take a closer look at the products for your insurtech solution.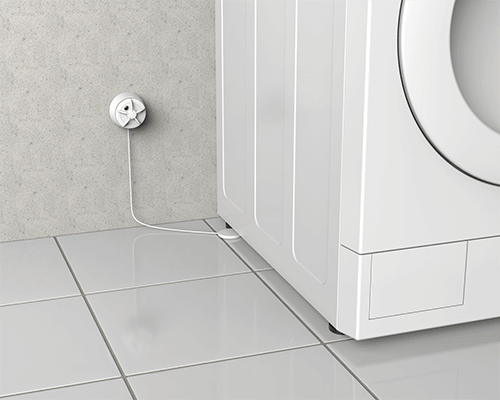 Personalize insurance services
In most cases, insurance companies only have very little information (e.g. address or number of people in a household) about their customers, making it difficult to evaluate customer risks.
With the data provided by the IoT devices, insurance companies can get knowledge about where in the home damages are happening. Based on this data, you can offer your customers tailored discounts if they have a low risk of damages, making your services more attractive and help retain customers. At the same time, you can optimize the profitability of your business as insurance payouts are lowered dramatically.
By basing your insurtech solution on white label devices, you are able to quickly enter the market and get a headstart on the competition. With our mature platform, you get a mature and thoroughly tested solution without having to spend time and money on product development. The various customization options ensure that your IoT solution fits your brand and needs completely.
See how easy it is to get started with your Insurtech solution.
Optimize the profitability of your business
Retain your customers
Get ahead of your competition
Make your services more attractive
Offer customized insurance and discounts
Lower your insurance payouts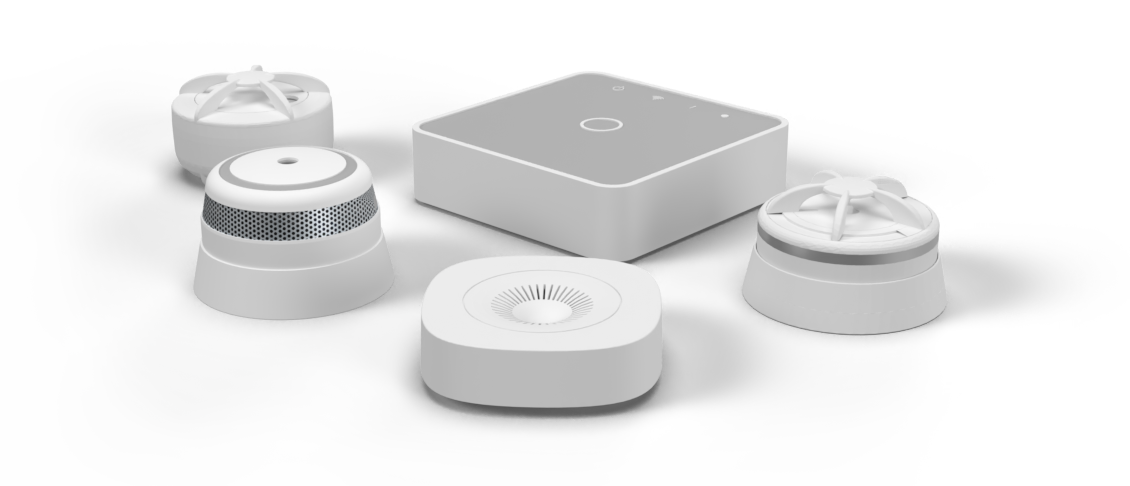 Insurtech products
By basing your solution on white label devices, you will be able to launch your insurtech solution quickly. All devices offered by Develco Products are secure, and thoroughly tested wireless devices which are a perfect fit for any insurtech solution.
Selected customer cases
For more than 10 years, Develco Products has helped companies entering the IoT industry. Read a selection of our customer cases by clicking below.