New employee joins the Develco Products team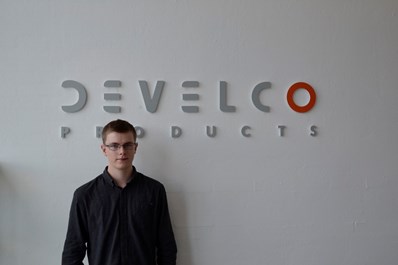 Develco Products now welcomes our new Engineering Intern, Mads Antonsen.
Mads is currently studying a bachelor in Electronic Engineering at Aarhus University, and he will join Develco Products as a part of his education.
He will be working with software development together with the R&D Department. Mads will be a part of the day-to-day operations and contribute to the further development of our wireless platform.
We are confident that Mads will contribute with valuable input during his internship.
Take a look at our other news and get insights into the IoT.
Expand your IoT knowledge
Subscribe to Develco Products' newsletter and increase your share of the IoT market