Increasing demand for IoT devices – Develco Products is expanding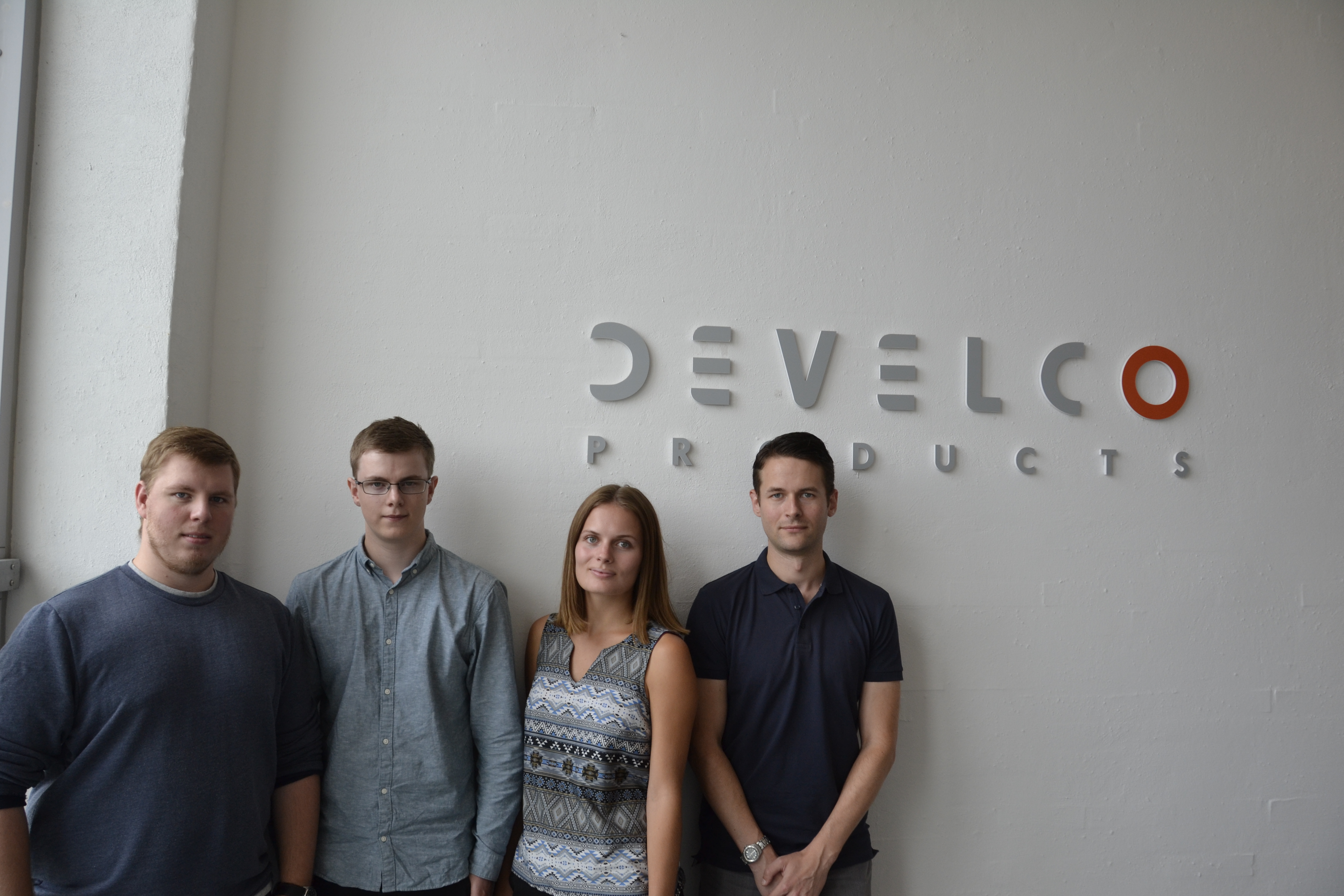 The IoT industry is growing rapidly. IoT technology is gaining massive traction in various spheres such as home care, energy management, building management, and smart home. Businesses all over the world are looking for possible applications of IoT. As a result, the demand for our products is growing, and we are expanding our team once again in order to meet this demand. This month, Develco Products is happy to announce to arrival of four new employees: Niels, Daniel, Mads and Helene.
R&D Software Engineer
Niels is our new R&D Software Engineer. He contributes with new knowledge and international experience, having worked at Intel's headquarters in Silicon Valley, California, for the last two years. Moreover, he has five years of experience in working with embedded software for wireless devices at Intel. Together with his colleagues in the R&D department, Niels will develop innovative solutions for our IoT products.
PTA Engineer
Daniel is our new PTA Engineer. He will be the link between the development and the production, and he will assure the quality of the products. He started his career as an electronics technician at Vestas, where he supported the electronics production and developed test equipment. Later, he has been working as an electronics developer at Spica. As a PTA Engineer at Develco Products, Daniel will focus on the development of test equipment, and he will contribute to the product development as well.
Engineering Intern
Mads is Develco Products' new Engineering Intern. He will be working with software development and contribute to the further development of our wireless platform. Mads is currently studying a bachelor in Electronic Engineering at Aarhus University, and he will join Develco Products as a part of his education.
Marketing and Communications Intern
Helene is our new Marketing and Communications Intern. She will be working with various communications tasks and support customer activities through service letters, newsletters, social media, and other types of online communication. Helene is currently studying a master in Corporate Communication at Aarhus University, and she has experience in online communication from previous jobs.
Expand your IoT knowledge
Subscribe to Develco Products' newsletter and increase your share of the IoT market