IBC 2018: Explore the opportunities of Develco Products' and Ayla Networks' end-to-end IoT platform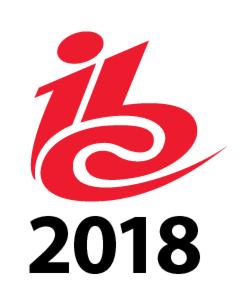 Join Develco Products and Ayla Networks at IBC 2018
The IBC 2018 exhibition is coming up soon, and this year you will have the opportunity to experience the Develco Products hardware platform together with Ayla Networks' software platform live. The IBC Exhibition takes place in Amsterdam on September 14-18, hosting over 1,700 exhibitors spanning the media, entertainment and technology industry. Join IBC 2018 and learn more about how Develco Products and Ayla Networks can help you build an IoT solution and stay ahead of your competition.
Experience our joint end-to-end platform
At IBC 2018, you can get an inside look at Develco Products' and Ayla Networks' joint IoT solution. The agile software of Ayla Networks securely connects Develco Products' state-of-the-art gateway, offering an end-to-end IoT platform to businesses.
Visit the booth to get a live demonstration of the platform and learn how you can:
Gain new B2B and B2C revenue streams
Upsell new products/services for a connected home solution and cross-sell complementary services based on individual consumer preferences and usage patterns
Reduce customer churn –move to pro-active support, engaging consumer interactions and churn recognition
Reduce supportand churn costs with remote device monitoring and diagnostics
Reduce complexity and effort to ingest, manage, and derive value from device data
Increase NPS with pre-emptive customer support and engaging consumer interactions
Learn more about your possibilities with the joint hardware and software platform.
Learn more about Ayla Networks here.
Expand your IoT knowledge
Subscribe to Develco Products' newsletter and increase your share of the IoT market